To pay for a JHJ Jersey Order
Start Here
Instructions
Set the Qty to the desired dollar amount you want to pay. Each quantity equals $1, so 100 Qty will be $100.
Click the Add to Cart button.
Click the View Cart button.
Click the Proceed to checkout button.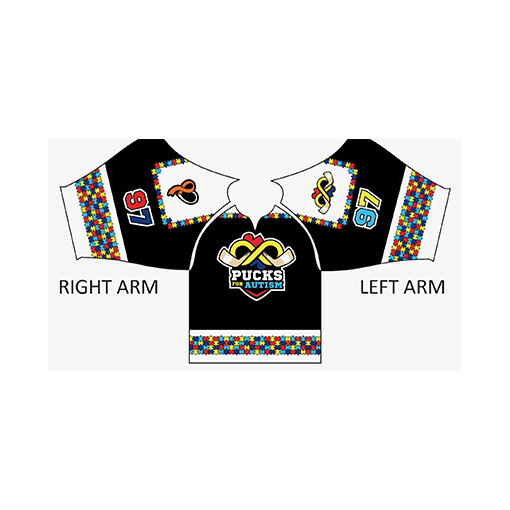 Pucks for Autism runs hockey events to raise awareness and support those with autism. Proceeds from our activewear go towards programs that benefit children and young adults on the autism spectrum.