When you
signup for an account
to start creating your very own custom hockey jerseys, we ship you a color swatch and assign you a designer that will work with you until your design is approved by you.
Getting help with your ordering process is as easy as reaching out to us.
All communications with your designer will be accessed through your very own account page. Your logos, images and messages will saved within the portal. Then when the designer has finished the designs, your proofs will be available for your approval.
Some people don't really fancy themselves as artistic. You can choose one of our ready to go patterns and just send us your logos and sponsor's logos. Let us amaze you with our ideas of a unique custom hockey jersey. Or if you are artistic, send us your images and our designer will get your proofs ready.
When you are satisfied that we have exactly what you want, give us the approval. We will prepare an invoice for your custom hockey jerseys. Simply pay it and your designs are sent over to our manufacturing plant for processing.
We thoroughly inspect every piece by hand prior to shipping your custom hockey jerseys. Your order will be shipped once we are satisfied that everything is good.
We don't like surprises and hope you don't either. You need the color swatch because colors on various computer screens are not necessarily the same color as when printed on material.
When you order 10 or more jerseys, a color swatch and a personal designer are free. Otherwise, creating your Custom Hockey Jerseys starts off with a payment of $35.00*.
This will cover the cost of sending you a color swatch and the cost of your very own designer.
We only have 3 prices for custom hockey jerseys.
$49.95 each
Your full design on 100% of the jersey
$39.95 each
Save 20%, our logo on the bottom 3″
$35.00 each
Save 30%, our logo on the bottom 7″
add socks $12.50 pair
when added to your Jersey order, otherwise $15.00
Custom Hockey Jerseys Prices
Start with Basic Home/Away Colors
Colors are up to you. These are just examples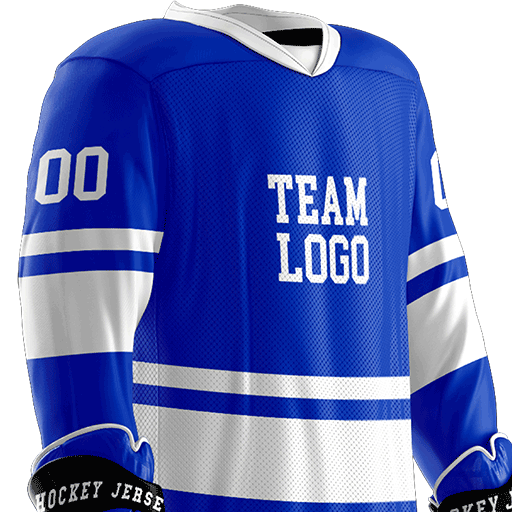 Blue/White
Home & Away
Jerseys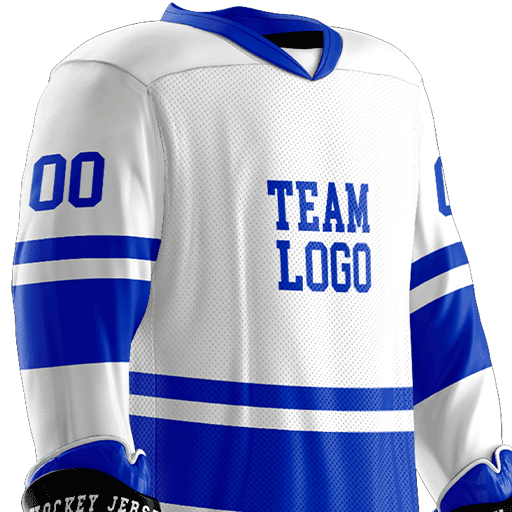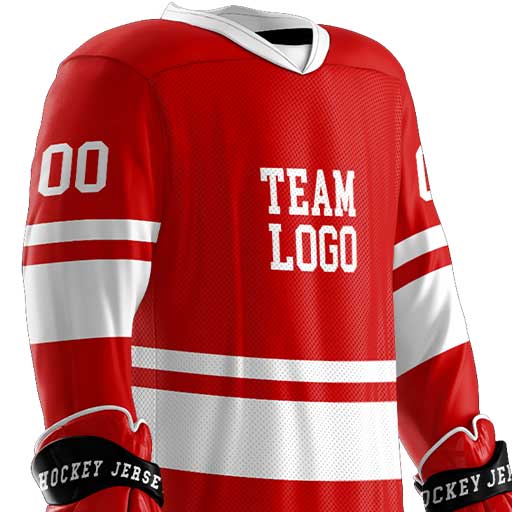 Red/White
Home & Away
Jerseys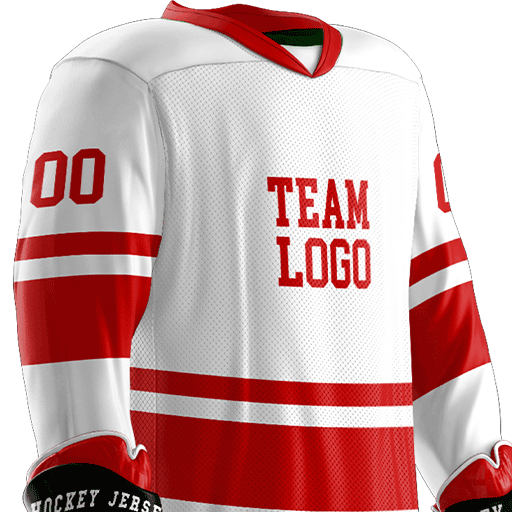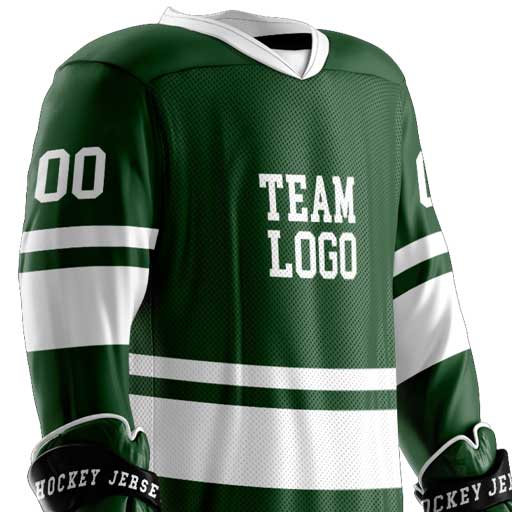 Green/White
Home & Away
Jerseys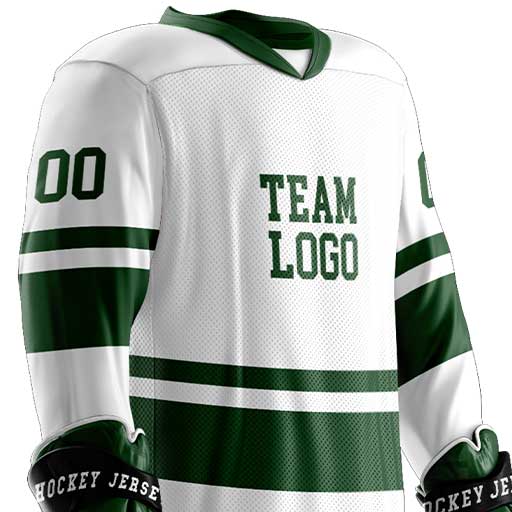 Browse Even More Custom Jerseys